Danny Kaye as The Swedish Chef's Uncle
Sharing this video of Danny Kaye as The Swedish Chef's Uncle because the Swedish Chef is my daughter's favorite Muppet character.
Mine is Ms. Piggy.
I'd like to share this little bit of family fun. Enjoy these laughs with me!
My daughter tells me to brace myself as she's about to tell me something really significant. So I prepare myself for what's about to come out of her mouth and she says: "Mom. The Swedish people say they don't understand a word the chef is saying!"
Whew! I was so relieved when she said that. I could handle it. What I wasn't braced for was her next question. She asked: "Mom. Do you know who Danny Kaye is?"
Taken aback, I asked her: "You don't know who Danny Kaye is?"

She looks at me with questioning and puzzled innocence and asks: "Is he a chef?"

My thoughts??
Oh my! A generation has been born that have missed out on the wonderful life of this talented actor, comedian and humanitarian. She had no idea who he was. I'm going to have to introduce her to this extraordinary gentleman and gentle man.
In memory of:

David Daniel Kaminsky, aka Danny Kaye (1911 – 1987)
Hope you enjoyed the video. By the way, do you have a favorite Muppet character?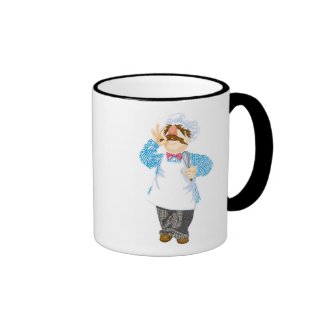 Muppets' Swedish Chef Disney Mugs by Disney
Find other Cook Mugs at zazzle.com
15 Reasons to Write on Daily Two Cents
– Sign up today!
Share with your friends
To report this post you need to
login
first.