5 Reasons Construction Firms Should Install Construction Estimating and Accounting Software.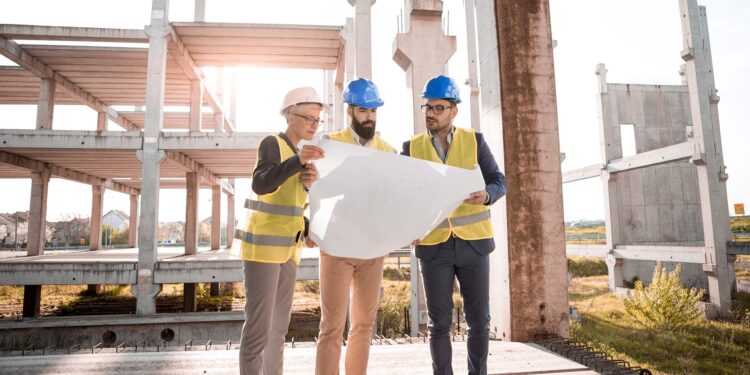 Construction firms need to keep track of the money they are spending on projects, but with the many different types of expenses that can occur during a project, it is easy for them to get lost in the shuffle. When you want to track your costs, you need to be able to analyze all of your data quickly. Construction estimating and accounting software will help you do this by providing a database that allows you to analyze your costs in one place.
1. It Enables Quick Analysis of Data from Multiple Sources
Construction estimating and accounting software offers a variety of features that help construction firms streamline their daily operations, including the ability to track time, expenses, and payments. These features can quickly analyze data from multiple sources, such as customer invoices or construction contracts.
That helps contractors avoid errors while developing estimates and accounting reports. If a contractor has made multiple payments over time, they can see how much money they have spent over time and monitor and manage their financials efficiently. For a comprehensive analysis report, the software must have a comprehensive commercial construction glossary to help accurately interpret all financial information.
2. It Helps Streamline the Accounting Process
Construction accounting requires accurate data entry and analysis to ensure accountability and compliance with federal, state, and local regulations. Construction estimating and accounting software also help streamline the accounting process by automatically tracking payments, expenses, materials, etc. The feature enables contractors to create accurate documentation.
Accurate accounting reports helps construction companies understand their financial performance and submit precise documentation to regulators without manually entering all of their data into spreadsheets or databases. It also allows contractors to minimize errors when submitting monthly reports to comply with government regulations regarding taxes and payroll costs for employees working on projects for various clients, including customers.
3. It Helps Construction Firms Improve Quality Control Systems
The software will also help construction firms improve their quality control system by keeping track of all work orders over a certain period. That helps them keep track of the progress of different projects to make informed decisions about which ones need more resources or attention. The software ensures that the estimates are accurate and reflect the construction project's scope.
4. It Helps Track Costs and Manage Construction Projects
Construction companies can use this software to manage their cash flow effectively and ensure prompt payments. The software also helps construction companies to track expenses for different projects, which allows them to keep track of how much money each project cost them and how much profit they made from it
Construction estimating and accounting software helps construction firms stay on top of their finances and track any costs associated with the construction project, which is crucial for monitoring budgets and thus preventing cost overrunning. That way, you can track costs and budgets on an ongoing basis.
5. It Provides a Centralized Location for All Your Financial Information
The best construction accounting software will provide a centralized location where project managers can access all the financial information on their projects in one place. The software can also track costs, invoices, receipts, payments, and other information that needs tracking throughout the construction process. That means project managers can easily compare bids from different companies, track expenses and monitor payroll taxes.
The construction estimating and accounting software will help you manage your finances properly and provide accurate information on how much money is available for each project at any given time. That can be especially helpful if you have multiple projects or if there are multiple subcontractors involved in the process as well.
Conclusion
Construction firms have long struggled with the accounting and estimating process. However, construction estimating and accounting software offers a unique solution to this problem by helping construction firms save time, money, and human resources while improving their business processes. With this software, you can centralize all this information into one place, making it easier to manage your projects. The software will allow you to track each project's progress and status, monitor costs and expenses, manage payments and invoices and view labor budgets, work orders, and equipment inventories. The software can also help firms to deal with constant changes in their budgets, schedules, and projects.