DIY SEO or SEO Expert: Which One Should You Choose?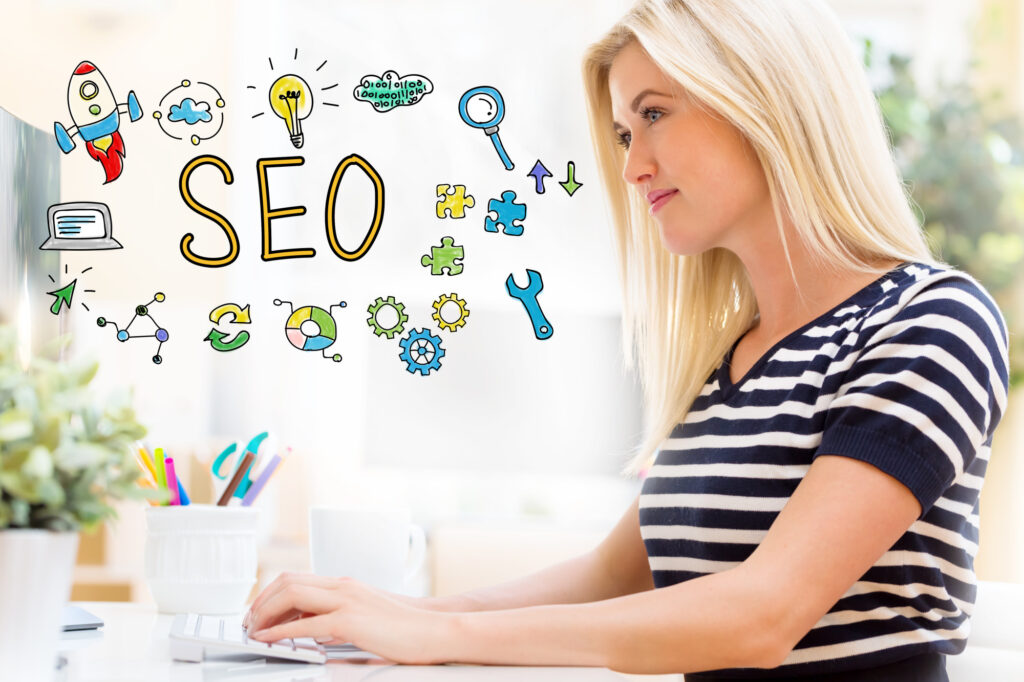 Nearly half of all businesses hire someone to manage their SEO. Considering that some of those businesses are probably large enough to have a dedicated marketing department, that's a high number.
So what draws people to use outside experts for their SEO? Is it superior to DIY SEO? Or are these companies missing a trick by not getting the job done internally? Find out all here.
What Is DIY SEO?
When many people think of SEO, they envision creating content that uses particular keywords. But modern SEO demands a little more than this. It's split into two parts:
On-Site SEO
On-site SEO involves technical work like optimizing your website speed and making sure it's mobile-friendly.
It also involves optimizing your content and metadata with primary and secondary keywords. You'll also need to research the most popular and relevant keywords to target for your website.
Off-Site SEO
That is all the work you do away from your website to boost your search ranking. That includes getting high-quality backlinks, publishing guest posts on high DA websites, and promoting your reputation via social signals.
Pros of Going the DIY Route
Some people prefer doing all their SEO themselves. Here are some reasons why:
It's flexible, and you can work at your own pace when it suits you. You aren't waiting on a 3rd party
It saves money as you aren't relying on third-party consultants
It will give you transferable skills as well as an insight into one of the most central areas of online marketing
These are compelling reasons to try SEO yourself. But do you have the skills to take on the work involved?
Cons of DIY SEO
Of course, DIY does have some drawbacks. Here's what you need to know:
It's a big learning curve, and it will take time to figure out what works before you start seeing results
It's time-consuming, and some business owners find it takes them away from other priorities
Always consider the upsides and downsides of doing things yourself. SEO is a big commitment whether you invest your time or money.
What About an SEO expert?
Many businesses hire an SEO agency or freelance expert. Some pay for specific services, while others will pay a fixed monthly fee that covers their entire SEO operation. Here are some pros and cons.
Pros of Hiring an Expert
Some businesses prefer to hire experts. Here's why:
It's a faster way to see results
You don't have to spend weeks reading up on how SEO works
You don't have to buy expensive SEO tools
Experts are an excellent choice to help you hit the ground running with your SEO. This website can outline the process of hiring SEO services in more detail.
Cons of Hiring an Expert
Are there drawbacks to using experts? Here are a few things to consider:
You are dependent on finding a reputable expert with a track record, so always do prior research
You are paying a fee for SEO as well as any paid marketing you do
SEO is the same as any outsourcing decision. Avoiding the downsides often means hiring the right company.
What Option Is Best?
If you have prior SEO knowledge or solid technical background, you might prefer DIY.
But even those with SEO skills can see the advantages of hiring an expert, so they have more time to focus on core business competencies.
Getting SEO Working for Your Business
Saving money by doing DIY SEO is tempting for many business owners. But to get the best results from your business, always consider the advantages of hiring experts.
Our SEO digital section can tell you more about getting ahead with your SEO marketing strategy.