How to Budget for Your First Rental Apartment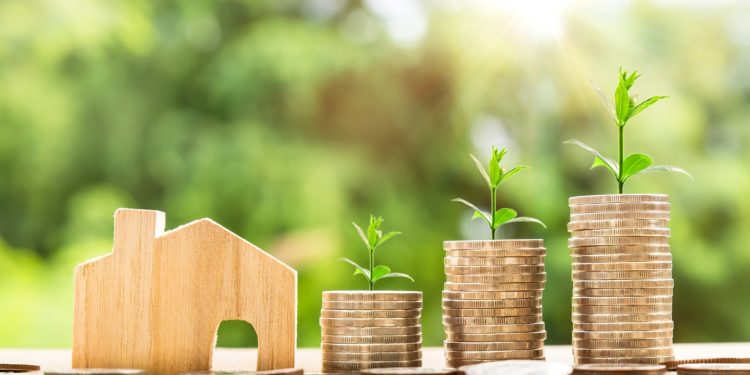 Living on your own for the first time comes with a specific mix of excitement and fear, especially when you're looking for apartments in pricy metros like L.A. or Seattle. Besides all the planning, packing, and organizing, you also have to budget your living expenses for the first time, which can seem daunting at first. Well, we're here to tell you it's not that difficult to plan a budget, as long as you cover all your bases: 
Figure out how much rent you can afford 
You should start by figuring out how much rent you can afford. Most financial advisors recommend no more than 30% of your income should go towards housing. If you look at the bigger picture, you should spend around 50% of your income on fixed costs (that's 30% on rent and an additional 20% on utilities, loan or debt payments, insurance), allocate around 30% for entertainment, clothing, going out and so on, and then save the remaining 20%.
Of course, every rule comes with exceptions. If you live in a big city with a competitive market, for example, you might end up spending more than 30% on rent and having to reduce some of your other budget items. If you live in a cheaper area, you might spend less on rent and save more. There's no golden rule here, just guidelines when calculating how much you should spend on one thing or another. 
At the same time, keep in mind that some buildings come with extra expenses besides rent, like administration fees, garbage pickup, pest control, parking, and so on. Therefore, make sure you check for additional costs when you're searching for an apartment. Also, if you have a pet, buildings sometimes charge pet rent on top of your regular rent. 
If you've looked at every possible budgeting method and you still can't cover everything, don't fret. Roommates are always an option, especially when you're moving out of your parents' house or dorm for the first time. Plus, you'll be able to afford more room together, and with today's technology, you can find roommates easier than ever.  
Break down your fixed expenses
So, what are the fixed costs you should be budgeting for before renting your first apartment? You should look at the following fees & services and also estimate how much utilities will cost you for the type of apartment you're searching for. If you were looking for a 1-bedroom apartment, for example:
Utilities: 
Electricity: the average electric bill for a 1-bedroom apartment is around $60.
Water/sewage/garbage: these are often included in the rent, but you should check on that. If it's paid separately, expect the water bill to be around $50 and the garbage collection/sewage services to set you back about $20.
Gas: in states with milder temperatures, you can expect to pay around $100-$150 a month, but if your appliances are high-efficiency, this charge can go as low as $60-$80.
Communications: you'll pay around $40-$70 for a good internet connection, and an average of $100 if you also want cable.

 
Loan & debt payments 
Obviously you should keep up with your loan & debt payments. You'll increase your financial security, be able to spend on the things you enjoy without racking up more debt, improve your credit score, own your things, and generally become more independent. Budget accordingly. 
Groceries & household necessities  
You'll only really know how much you'll spend on these once you've done it a couple of times.That's why you should, be mindful of how much you spend and track your expenses when it comes to food & household necessities. 
Public transportation/Parking/Fuel
If you have a car, you're going to need a parking space and fuel. If you don't, you'll need to travel using the public transportation. Either way, figuring out how much you spend on gas or bus/subway/train passes in a given month will ensure you won't overspend in other areas. 
Renter's insurance
This one is optional but highly recommended, but if anything happens to your things, you'll be covered.  Often if you choose to bundle, you can get a discount on both renters' and car insurance. 
Entertainment 
You might not know how much you spend on movie or concert tickets, but you do know how much you spend on your streaming services every month. Make sure you're up to date on all the subscriptions you're paying and aware of how much you're spending on them.
Budget for the move itself
Finally, you should budget for the move.
First off, you'll have to pay a security deposit and probably some agent fees. If you have a pet, a pet deposit is most likely required as well. Also, if you don't have a spacious car or willing friends, you may need to hire movers. 
At the same time, your new apartment might require a few furniture items or kitchen/bathroom utensils, so make sure you have list prepared after you've decided on an apartment to rent. 
All in all, if you start a spreadsheet and log all of these expenses, you'll be on your way to managing your money efficiently. And if you ever run into problems with your budgeting – we all splurge a little sometimes – you can always trim the fat and live more frugally until you're back on your feet. 
About the author
Irina Lupa is a creative writer for RENTCafé, where she covers market trends and topics relevant to today's renters. Before developing a passion for real estate, she focused on fields ranging from automotive electronics to digital business development, where she wrote tech news from a critical perspective. Irina holds a B.S. in Journalism and Mass Communication. You can connect with Irina via email.