Why Neutral Floors Are The Best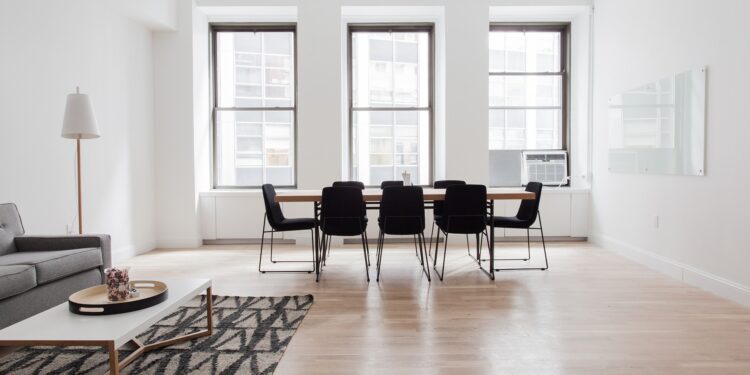 With modern interiors being all about minimalistic and clean spaces, it's not surprising that neutral floors are the best way to go. Some may mistakenly think that neutral floors are boring and uninspiring, but this simply isn't the case! Not only do they go with everything, but can also make your home feel more spacious. 
Cream
Although cream is usually used for other parts of your interior, have you ever considered them for your floors? Cream is so easy to combine with other colours, so you wont need to worry about it going with the rest of your interior. Patterns, bold colour or even another neutral shade, cream will complement it all. Vinyl would work well in cream, or even laminate.
Grey, grey, grey!
Grey has really taken hold of the flooring world and we can't see it going anywhere any time soon. The best thing about grey floors is that it is so versatile, if you want a lighter shade you can have it, if you want a darker shade you can have it. Trends do come and go, but going for grey is going to guarantee a truly timeless colour and look in your home.
Whitewashed wood
Whitewashed wood is another favourite. It represents beautifully the Scandinavian, rustic look that is so popular among homeowners at the minute. The key thing to remember to sty neutral is to go for a whitewashed wood that has minimal knots and grains running through, so it doesn't present such a bold statement! This choice is ideal if you enjoy the much desired shabby chic look, but without making things too plain. This will complement whatever your interior trend, from contemporary, classical, rustic to vintage. Whitewashed wood rally is the new black of the flooring world!