4 Tips for Better B2B Telemarketing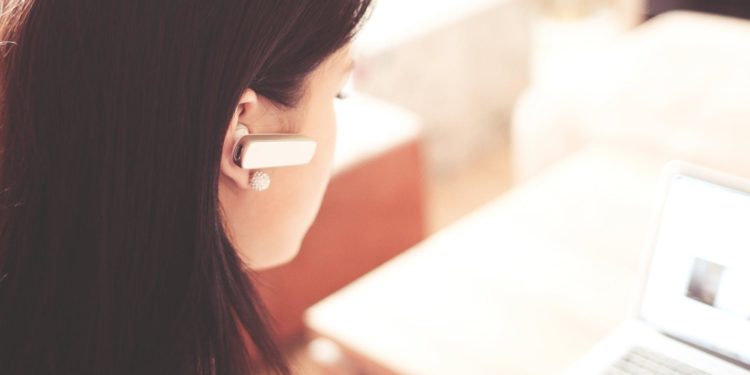 Although the word has a loaded connotation these days, telemarketing remains an important tool in the B2B tool belt. As one part in an overall strategy encompassing email, SMS, social media and others, is does its part in boosting lead generation and lead nurturing. After all, a real, human conversation is an impactful touch point.
And yet, some companies and the reps therein, struggle with B2B telemarketing – whether it's because reps are underprepared, managed improperly, or perhaps just nervous on the phone. A well-intentioned telemarketing strategy can flounder if not deployed properly.
In order to get the most lead generation and nurturing from your B2B telemarketing, check out these four best practices.
Track Your Sales Calls
Want to stay on top of your B2B telemarketing efforts? Learn how to use sales call tracking software to proactively manage each member of your team. With sales tracking, you can monitor reps' performance, evaluate call activity metrics and gather information about leads to build out better sales and marketing campaigns. And it really isn't complicated; there are very user-friendly examples of lead tracking software these days, with uncluttered dashboards and intuitive interfaces.
Familiarize Your Reps With Their Scripts
A stilted script reading has the potential to seriously off-put whomever is on the receiver's other end. It seems disingenuous and opportunistic. Scripts are an important way to keep reps on message, but they have to be dispensed naturally, which is why it is important that reps be given a chance to familiarize themselves with the script in advance. If using logical branch scripting as part of a sales engagement platform (always recommended) your reps can already feel comfortable managing objections, since the dynamic messaging will walk them through it.
Automate the Process With Sales Engagement Software
You may think your potential is limited by the size of your team, but even small teams can punch well above their weight if they focus on operational efficiency. The most effective way to do that is to deploy a sales engagement software that uses "queue based lead routing" to automatically assign your reps the next best lead. With a sales engagement platform, your reps are always working the best lead, with little keyboard time or dead space between calls.
Make Sure Every Rep Is a Cold Call Star
One of the biggest obstacles standing between your company and B2B telemarketing success is cold call reluctance. It's common for reps to feel a sense of dread when picking up the phone, but to the extent that it negatively impacts your efforts, you need to deal with it. Using the aforementioned sales engagement software can be a great help (when your next call is auto-dialed, you don't really have time to worry too much), as can script familiarization. Ultimately, greatness comes with experience, so it's most important to just keep at it and continue to reframe your rejections as learning experiences.
If you are thinking about incorporating a B2B telemarketing strategy, or if you already have one but it simply isn't working out as you hoped, try following these four tips.