How to make your wages go twice as far and live better for less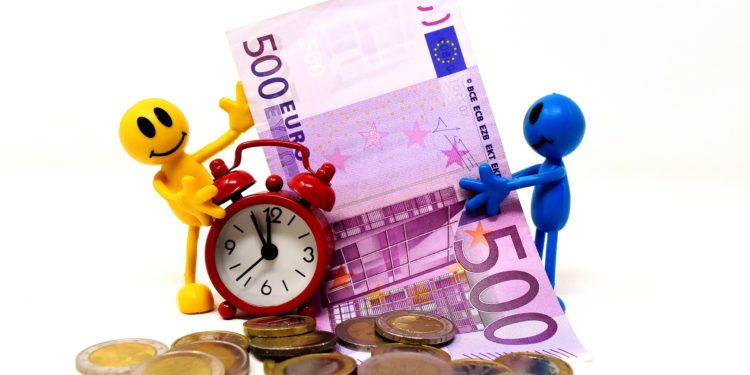 Someone once said that if you spend half price for everything that you're making twice as much money. This is very true. So, although we all want raises and more money, if we don't have a raise quite yet, we can go the other way on things and use discounts to live larger for less. Sometimes it's as simple as waiting for a deal or just changing your mindset on how you do things. But whatever way you do it, if you want to enjoy your life a lot more and feel as if you are spending more money, here are some tricks that will let you do it.
Make a budget
This usually makes us sound like a broken record, but make a budget. Before you start spending your money you need to know exactly how much you have to spend. Make sure you have all your essential expenses covered before you even buy anything else for yourself. Another way to do this is just to take a certain amount of your paycheck that is yours to play with, the rest goes to bills and in the bank. Not exactly fun spending advice, but it will keep you out of trouble.
Grocery coupons
There are many websites online that are grocery coupon clubs. We strongly suggest joining one. They keep track of all the newspapers with all the coupons in them and where they are. They can also tell you any hot deals that are happening. If a local drugstore is suddenly selling something that you might need at 75% off, this is where you will find it. If you buy a newspaper, just make sure you keep them for a month or so as the sites will tell you which Sunday supplement you need to pull the coupon from. That coupon can be from weeks ago so keep them in rotation. The groups online do most of the work for you and you can save big time.
Garage sales
If you really have to feed that shopping addiction, nothing beats garage sales. You might have to get up early on a Saturday but there are some amazing things to be found a garage sales for some amazing prices. Most of the time people are just trying to get rid of things rather than make a proft. We actually bought a $1000 designer chair for 5 dollars one time. Your best bet is moving sales or going to garage sales in better areas. Poorer areas are looking to make money, richer areas are just looking to get rid of things.
Eating out
If you really can't give up eating out in restaurants, then you need to get 2 for 1 coupons. Places like the Entertainment book or Groupon are your go-to. Why ever would you go pay full price for a meal when you can pay half price instead. Think about that. That means you can go out to dinner two times for the same price as one time. And for note, you can find discount coupons for buying the Entertainment book online as well at a cheaper price.
Entertainment
Aside from the entertainment book, you can check with your credit union or even the local supermarket for discount coupons an entertainment venues such as amusement parks or museums. Very often the discounts are substantial.
Mindset
You just have to get it into your head that anything you are going to spend money on you must think "can I get this cheaper somehow". Once you start thinking that way you will find that you can get almost anything you are going to buy originally at a much lower price. For example, a friend of ours who just graduated college used to go out for the evening to the local bars. He used to go at happy hour and get cheap drinks and eat all the supplied food and have a great time. After he graduated and started a job, he started going out to the bars to enjoy himself again. One day he realized he was paying about 10 times more money as he was before, but he was still having the same level of entertainment as he did before. He realized that before, when he was in college, he was always looking for the deals, what was the best happy hour, who had the best food, where could you spend at least. Once he graduated his mindset had changed. He realized that if he went back to that mindset that he could still enjoy the same life and still have a lot of money left over.
Internet
Before you buy anything look online to see if there are any discounts or coupons for it on the internet. Google is a wonderful thing. There are sites that specialize in having coupons for every other site out there. When you buy something online there's always a little box that says place coupon code here, though you usually don't have one. Well if you look on the coupon sites, you might find one.
Wait it out
Have patience and wait for the deals. For instance, online there are always deals at certain times. Labor Day weekend and Black Friday for example. When you know what you want, just wait until those times and then buy it. There are also comparison sites for prices as well as tracking sites that will tell you what the lowest price this item went for online. That way you know what is a good deal on what you want.
Use the long game
One of our favorite tricks is right after certain holidays. If you look around you can get some amazing deals. For instance, we bought $400 worth of teddy bears for $40 at a local drugstore right after Valentine's Day. Everything for Valentine's Day including the chocolate was on sale for 90% off on the final day. Teddy bears with hearts can be used all throughout the year. And chocolate freezes very well. The same can work for Halloween or Christmas. You can buy all your Christmas ornaments for 50% to 90% off a few days after Christmas. We know you are a year away from the next Christmas but you'll be fully prepared and not have to buy anything when it comes.
Once you get in the right mindset for saving money and enjoying yourself, you will find yourself looking for other opportunities and figuring out great deals yourself. We once flew from Los Angeles to Singapore for $300 round trip on a flash sale from online. So, it's just a matter of keeping your eyes open and grabbing things when you can. Once you start doing this you'll find that is addicting and people will start to wonder where you get all your money from because you're doing so much that they can't afford. The best part is you're doing it while putting money in the bank as well. Enjoy.