Oppo Reno3 and Reno3 Pro to go on sale from December 31st; See Price, Specs and Other Details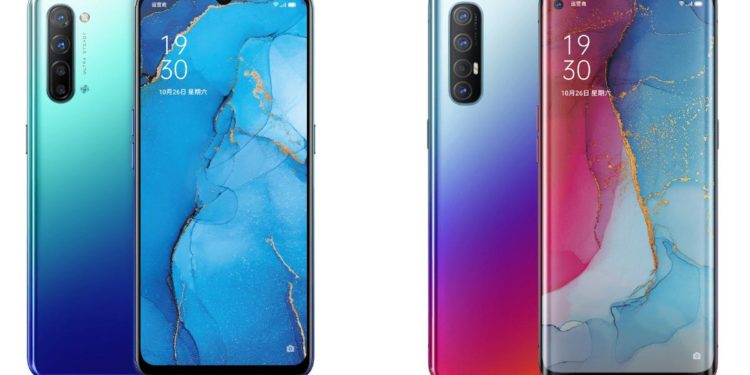 Looking for amazing deals online? You might want to check out ValueQ's Luck Draw page, which is teeming with amazing gifts, big coupons, and great discounts!
Oppo divulged details about what it is currently working on during the Innovation Day event, which was held in Shenzen, China on December 10th. Following the media exhibition, the Chinese mobile phone maker decided to mark its foray into the 5G realm with a couple of new devices placed under the mid-range category.
While both handsets will be powered by different processors, Oppo is keeping the spec sheets in alignment. The most conspicuous difference between the Reno3 and its Pro variant is the price tags they carry. Powered by Qualcomm's latest SD (Snapdragon) 765G chipset, the slightly larger Reno3 Pro is more expensive among the two devices.
Oppo isn't the first Chinese smartphone manufacturer to employ the new SoC as Xiaomi's budget brand Redmi used it in its recently unveiled K30 5G smartphone. The gaming-centric chip comes with improved liquid cooling, facial recognition, HDR10+ support, finger sensing feature embedded into the display, and a reliable modem capacity that can use both 5G, as well as Wi-Fi streams, delivering 3.7Gbps of maximum throughput.
The phone houses a quad-camera set up at the back, offering better video stabilization. Upfront, there's a selfie camera that sits inside a punch hole placed at the top-left edge of the screen with a refresh rate of 90Hz.
The Reno3, on the other hand, packs MediaTek's first 5G chipset dubbed the Dimensity 1000L. The specifications of the phone are nearly identical to its Pro sibling, except for some minor compromises. It too features four cameras, a front shooter in a waterdrop-shaped notch, a smaller display, battery with the same capacity, similar VOOC 4.0 charging, and the same fingerprint authentication feature embedded into the screen.
The Reno3, as well as the Reno3 Pro as slated to hit the store shelves starting December 31st. The starting price of the Reno3 is 3399 yuan (about $485), while the Pro model will set you back about 3,699 yuan (about $529). A Special Pantone Color for the Reno3 Pro 2020 edition in Classic Blue is slated to go up for sale for 199 yuan ( about $600) starting January 10th.