The Biggest Trends of Innovation of 2018 That Will Change 2019's Corporate Landscape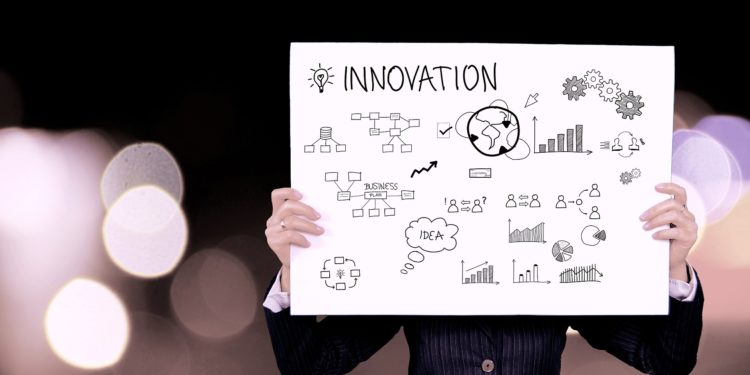 Technology for business is evolving and expanding at a greater rate than ever. With competition in most industries being tougher than ever, many companies are looking for new forms of innovative technology to adopt to gain the competitive edge. New technology is highly sought-after in order to scale up companies and assist with their individual markets and levels of employee engagement. As well as this, large corporations are creating more major sustainability targets so that their company appears eco-friendly.
So, with many of the recent advancements and changes seen in technology, we look at how this will affect business in 2018.
1. Phygital advances
Ever since the phrase was coined by the Cambridge auto ID Centre, the awareness and view of this has been growing exponentially. So, what is phygital? Phygital is the process of enhancing offline experiences with greater online engagement. The phygital component of the IoT has only begun to develop since 2018, however, meaning phygital is a rapidly growing innovation in a multitude of tech markets.
2. Start-ups and collaboration with corporate schemes for more adaptability
It is a more recent development that larger scale companies have discovered the predictive qualities of specialised start-ups. Start-ups are more affected by the market, due to their smaller company size. This means that fluctuations in the market will affect them more severely. Larger companies can then use this information to predict their own successes or failures.
3. The use of digital empathy mapping to increase customer experience
Digital empathy mapping can be used to predict how customers might respond to a specific product or campaign. This is great for both design and marketing, as it can employ psychological techniques to assess how well a product is received. Businesses are now better able to resolve problems, as mapping empathy and response can help designers and planners identify issues that need to be solved.
Not only this, but empathy mapping can also assist with teamwork and team innovation. Empathy mapping in a team meeting can now utilise a variety of digital methods in order to get the best results. These can be a variety of different software and collaboration tools, that can assist with creating a better work environment.
4. The rise of mobile centric technology
Mobile centric technologies and innovation are extremely important in the growth of company work. This can relate to customers as well as clients and employees. With more mobile centric technologies, it is easier to access a workspace and share and manage ideas.
5. More ecological sustainability
As shown by a variety of recent documentaries, around 269,000 tonnes of plastic is floating around the open ocean. This has affected many marine ecosystems, including the Great Barrier Reef. This means that the use of plastic is being gradually minimised, and in terms of both PR and ecological planning, many companies are looking to better their sustainability efforts for when plastic is no longer used as widely.
6. Cloud Technology Evolving
Cloud technology has quickly become a hugely important part of business. The cloud allows businesses to easily scale up or scale down without having to invest huge amounts of capital into IT infrastructure. The good news is that cloud security is also improving hugely, with encryption techniques vastly improving. Andre Pienaar, owner of cloud venture capital firm C5 Capital, said in a 2018 interview: "When cloud was one seen as the blocker to security, it is now being seen as the answer".