The Three Steps to The Best Possible New Product Launch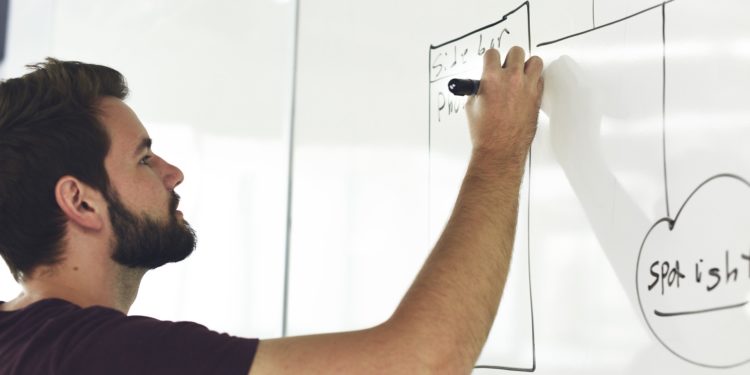 Launching a new product is an exciting thing. However, it can be daunting to think about potential failures. What if an unsuccessful launch ruins all the labour that's gone into creating your product? How can you make sure your launch is as successful as possible? What are the best steps to maximise your business objectives?
You need to think through your new product launch as much as you can as if it fails, revenue will not be generated. For you to think about your product launch, the first thing you need to ask yourself is, why do your customers want or need the product?
When you've done this, you can go through these three successful steps to have the best new product launch possible.
Step 1: Communication
What you communicate will depend on the type of product you have. If it is an innovation that people don't already use, then you need to communicate why they want to use your product. If it's a widely available product, why should customers buy yours rather than some else's?
Just as you have equipped yourself with the tools for running this business, you now need to equip customers with the 'tools' to understand how valuable and helpful your business (and therefore your new product) is.
Rather than expecting them to know already, you need to be compelling and display how your product will help them in their day-to-day lives.
So, what should you ask yourself?
How will I get across how valuable my product is?
How does my product solve day-to-day issues in a way that others don't?
Have I used personas when developing value proposition?
Step 2: Planning the Launch
Your product launch will be incredibly important to not only your customers but also your business' future. Your customers need to be excited about the product, so you need to know that you can take it to market.
Planning your launch right down to the last detail can improve your chances of success. If you haven't prepared in advance, the launch is meaningless. If you are unprepared to take a product to market, it can diminish customer excitement.
So, what should you ask yourself in terms of your company?
Have I got a grasp of our launch strategies? Including expansion, migration, new versions, upgrades, etc.?
Are there any risks to launching?
Do I know my target market?
Do I know my launch goals?
How are we going to measure how successful the product is?
What do other teams, such as sales, finance, marketing and service, need to do in preparation?
Step 3: Launching your Product
The last step, of course, is executing your launch plan. It doesn't matter how much time has gone into designing and creating your product; bad execution will supersede this. So, you will need to spend time on consistently updating your product and listening to customers, so that you can highlight the successes and deal with any issues.
So, what should you ask yourself?
How will I measure progress against launch objective?
What are my time objectives, and are they realistic?
How do we train employees to inform customers about product skills and knowledge?
How adaptable are we in our launch execution approach?
Lastly, you can take a test to discover if your goals are realistic if you will attain your bonus, and you will keep your job. Take the revenue growth diagnostic test to cross-reference your sales strategy against your sales and revenue to manage or improve your expectations.