Five Tips To Help Become a Small Business Success Story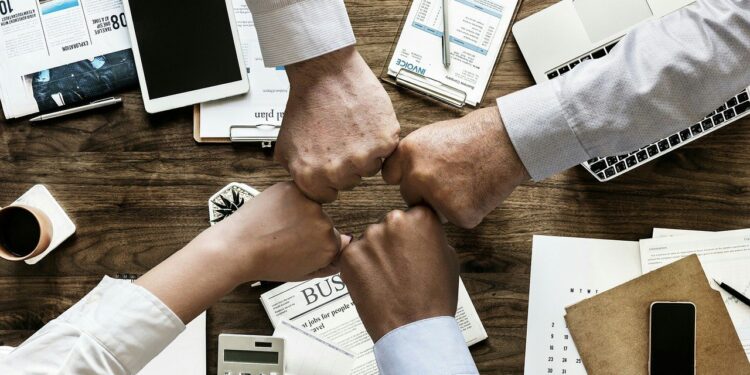 For many people, the chance at owning their own business is something they may have considered for years. Whether they have dreams of starting a mom-and-pop diner to serve up fresh and tasty food to their community, or they aspire to be the next big name in fashion design, it can be both a very lofty and very daunting goal.
However, with more and more people deciding to take the self-employment route, being an entrepreneur no longer has to be something that only the wealthy can attain. These days, it's easier than ever before to simply register for an LLC and start your own business. That said, it may be simple to create a business, but actually being successful is a whole other ballpark.
It's just not enough to have a dream. No doubt, that's also a very important consideration, but it's unfortunately not enough to safeguard them from being one of the 65% of businesses that fail within ten years. If you're trying to make it big, then here are five things you absolutely need to do to help ensure your success.
Know Your Competition
Depending on the product or service you want to sell, it's likely you may be trying to dip your toes into a saturated market. After all, you're not the first person who has decided that you want to sell ice cream or jewelry. While it's not considered good form to outright rip off your competition – and that can be a fast track for litigation – you can learn from them.
If you want to succeed in business, it's a good idea to take a look at what your competitors are doing. For instance, what makes their product stand out in a sea of millions of others that are just like theirs? Do your research carefully, take notes, and use it as a launching point. By knowing your competition, you can help make sure your product also takes off.
Have a Marketing Plan
If you want to succeed in business, then you have to actually be able to sell your goods or services to the public. While it's a nice thought to hope that you'll just wake up one day as a virtual sensation, with customers beating a path to your door, that's not enough to get your name out there. Instead, you need a marketing plan.
Having a marketing plan is a fantastic way to help make sure that your product eventually becomes a household name. Of course, it's always best to enlist the help of a professional team for this, as they help guide you through the process. Using a marketing plan template is a great way to make sure you meet your milestone goals when trying to market yourself.
Provide Unmatched Quality
This goes without saying, but if you want to be a success, then you need to make sure that whatever product or service that you're selling is also top-notch. With drop-shipping rising in popularity and customer service going to the wayside, it's far too tempting to want to take the easy route and cut corners. This can quickly prove to be a huge mistake.
Remember, you're going up against literally thousands of other companies that are trying to sell the exact same thing you're selling. Whether you're just a humble vendor of handmade scarves or you're wanting to launch your own web design business, this is true in all industries. By delivering consistent quality to your customers, you can make sure you stay afloat.
Be Smart With Your Finances
Not everyone gets into this industry with money on their minds. And there's nothing wrong with letting your small business be a passion project, either. After all, as the old saying goes – if you love what you're doing, then you'll never have to work a day in your life. Nonetheless, you still need to be careful with your resources.
For starters, if you need to take out a loan for your startup capital, do your research to find a lender with fair rates. The last thing you need is to be bled dry by high-interest loans when you're trying to stay solvent. It's also a good idea to either hire an accountant or study bookkeeping so you can have a rudimentary idea of how to stay on top of your budget.
Prepare To Grow
Finally, if you want to become a small business success story, then you need to be prepared to grow. Understandably, this should be your ultimate goal, as there's nothing more rewarding than seeing the fruit of your labor pay off. But if you're not prepared for this growth (which can even sometimes be exponential!) it can backfire and harm you.
Instead of letting this catch you flat-footed, make plans for it. For example, you may need to ramp up your development and production. You also might need to hire employees to help you meet deadlines and public demand. This can also change your financial situation, too. By anticipating this growth, though, you can leverage it to your advantage.
As a small business owner, it's perfectly fine to feel both excited and nervous about your new venture. Yes, you're taking some risks. Sure, you may find yourself struggling along the way. However, by taking the time to carefully do your due diligence – and by following these five tips – you can help ensure that you're the next small business success story.